NICU Babies at Illinois Hospital Compete in Halloween Costume Contest
Home » Blog » Illinois's Local Halloween Fun Guide, IllinoisHauntedHouses.com News and Updates, Little Ghost & Ghouls Corner , Halloween Headlines
October 30, 2017 By Chelsea T.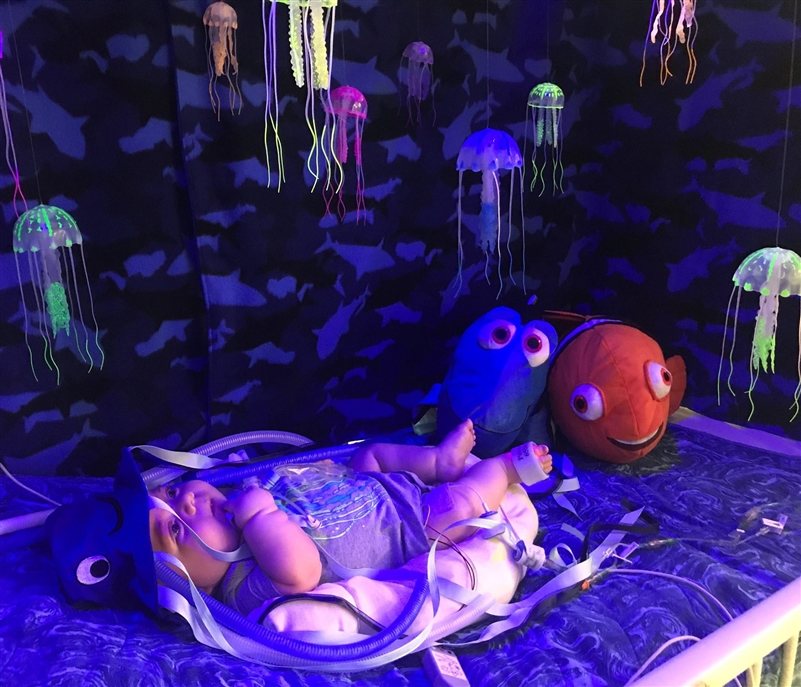 Photo by:
Advocate Children's Hospital via Facebook
Advocate Children's Hospital in Oak Lawn dressed more than 30 preemie babies in costume and had them compete in a contest. According to the hospital's Facebook page, the adorable little ones in the neonatal intensive care unit are fighting for the top spot in the annual costume contest.
Photos of the baby contestants are online and the hospital would like people to vote by "liking" their favorites. And those who vote don't have to choose just one, they can "like" as many as they want!
One family with twins went all out for their babies and the holiday and dressed up as the Addams Family. The post on Facebook read, "They're all together ooky!' the post said. "Meet Michael (Uncle Fester) and Vivianne (Wednesday.)"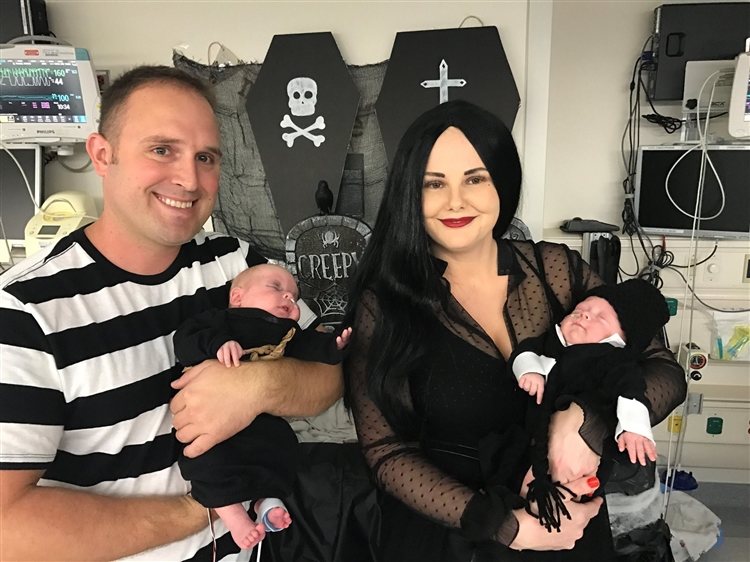 Photo by Advocate Children's Hospital via Facebook
The costume contest is running until Tuesday and the baby that receives the most likes will receive a $150 gift card to Babies R Us. The five runner-ups will also receive gift cards, ranging from $25 to $50. All the contestants are surely winners in our eyes, stated the hospital as well. What a cute tradition for these little ones to be a part of!
Click here to visit the hospital's Facebook page and vote for your favorites!