Independence Day Fireworks Special Offer from Goodtimes Fireworks
Home » Blog » Illinois's Best Weekend Events, IllinoisHauntedHouses.com News and Updates
June 19, 2018 By Wendy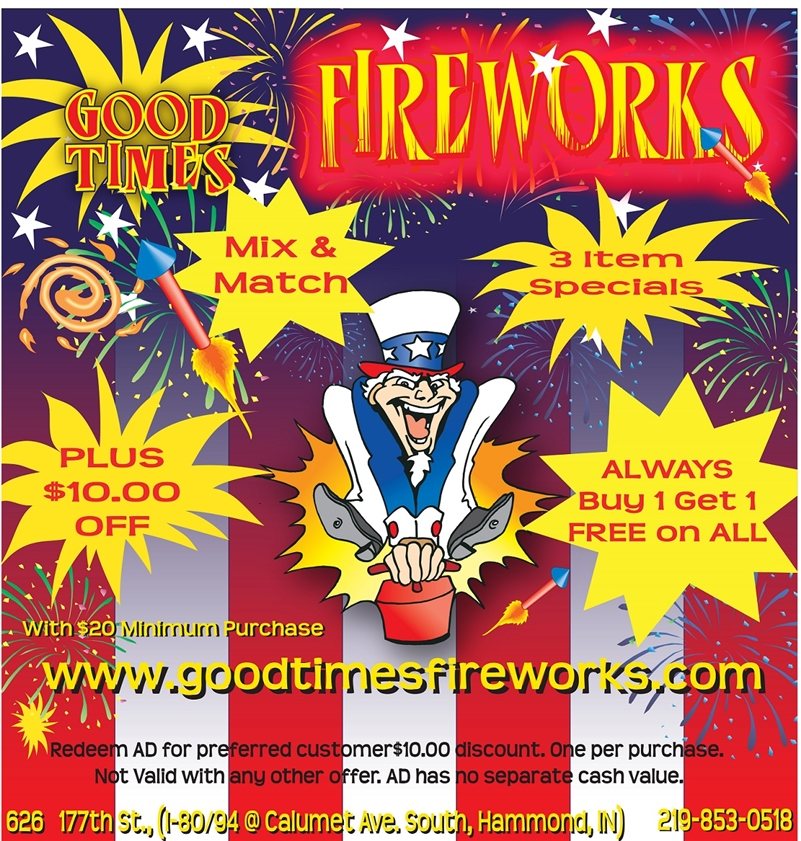 Independence Day Fireworks Special from Goodtimes Fireworks.
Photo by:
Goodtimes Fireworks.
Are you looking to celebrate Independence Day with a big bang and beautifully lit night sky? Make a run to Goodtimes Fireworks now with this ad. Save on a variety of fireworks products, including firecrackers, rockets, sparklers, missiles, and other fireworks products.
Goodtimes Fireworks offers a huge location to serve customers with any type of fireworks needs. Goodtimes Fireworks has been serving customers with fireworks needs for over 25 years. Make a visit today and plan your Independence Day celebration with big bangs and a sparkling night sky as you say, "Happy Birthday, America!"
Goodtimes Fireworks is located on the same property as Reapers Realm Haunted Attractions, at 626 177th Street in Hammond, Indiana. Open daily, visit Goodtimes Fireworks' for all your fireworks needs!