Ghost Hunts USA to Host Overnight Investigation at Haunted Mineral Springs Hotel
Home » Blog » Illinois's Best Weekend Events, IllinoisHauntedHouses.com News and Updates, Illinois Haunt News
February 20, 2019 By Chelsea T.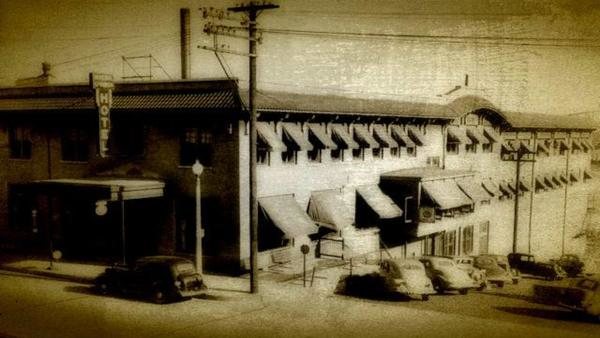 Photo by:
Ghost Hunts USA
This April, Ghost Hunts USA will be visiting one of the most haunted destinations in all of Illinois – the historic Mineral Springs Hotel in Alton, a town that is rumored to be quite haunted itself. The eerie spot has had a number of ghost stories surrounding it and has been investigated before by those brave enough to enter and check out the place for themselves.
Ghost Hunts USA has been granted overnight access to the haunted hotel, including its basement, which isn't a place for the faint of heart. According to the Ghost Hunts USA website, the location has seen a number of deaths and suicides since opening its doors in 1914.

The tale that is told the most is that of a man who died while taking swimming lessons in the pool. Stories say he sank to the bottom of the pool and drowned. Some believe it was a freak accident, while others say it was some sort of force that killed the man.
Reports at the hotel include full body apparitions, female screams, growls, disembodied voices and cries for help… just to name a few! With the Ghost Hunts USA crew having full access to the "Dark, Dark" Room where many people feel rage, who knows what this overnight experience will bring. Do you have what it takes to find out for yourself?
Dates & Times:
Friday, April 5th: 8:30 PM-9:00 AM
Saturday, April 6th: 8:30 PM- 9:00 AM
Click here for more details & to purchase your tickets ahead of time!