Join Ghost Hunts USA as they Take on Overnight Tours of the Haunted Mineral Springs Hotel!
Home » Blog » Illinois's Best Weekend Events, IllinoisHauntedHouses.com News and Updates, Illinois Haunt News
May 31, 2019 By Chelsea T.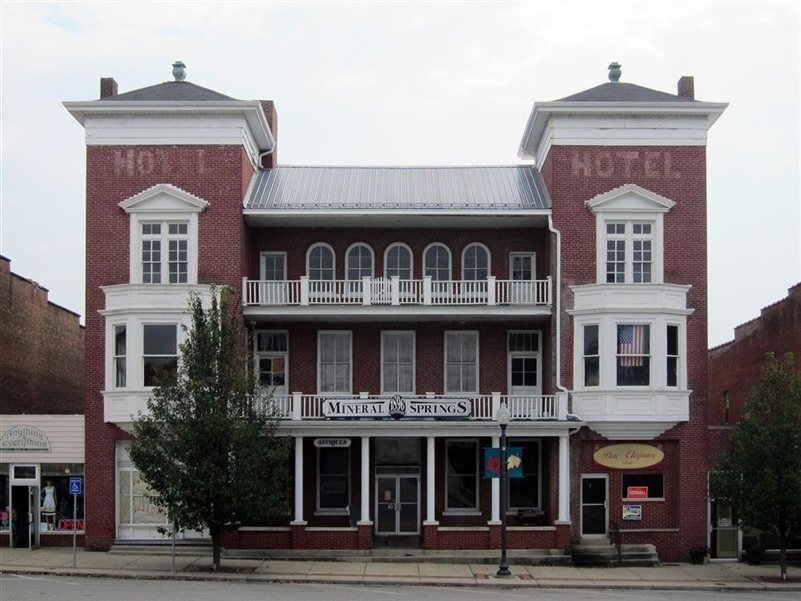 Photo by:
Jim Grey, via Flickr
Do you have what it takes to explore the eerie Mineral Springs Hotel in Alton? Ghost Hunts USA will have exclusive overnight access to the location's most haunted areas on select nights throughout the rest of the year and those who enjoy a good scare don't want to miss out!
Known as one of the most haunted destinations in Alton, a town that is also believed to be haunted, has seen a number of tragedies throughout its time. Established in 1914, there has been a number of suicides and deaths on the premises, including the death of a man that was taking swimming lessons in the pool. Rumor has it that he sank to the bottom and drowned, causing some to believe it was no accident, but instead caused by some sort of "force."
Ghost Hunts USA will have access to all five levels of the building, including the massive underground basement, where legend says people get attacked while visiting. And that's not the only spot that has seen activity... reports of full body apparitions, female screams, growls, disembodied voices and cries for help have also been among the paranormal reports throughout the location.
Your ghost hunt at the Mineral Springs Hotel will include the following:
Overnight Exclusive Access
Over 12 Hours to privately explore this location
Access to the most haunted areas of this 5 level location
Access to the swimming pool
Access to the underground basement
Psychic Medium Vigil* (if psychic present)
Group Vigils With Experienced Investigators
Lone Vigils
Overnight Ghost Hunt
Use of our equipment which includes, trigger objects and EMF Readers
Free time to explore this location and to undertake your very own private vigils
Unlimited Refreshments, Including Coffee, Tea, Hot Chocolate, Bottled Water and Soda
Selection of snacks
Dates:
Friday, July 19th
Saturday, July 20th
Friday, August 23rd
Saturday, August 24th
Friday, September 6th
Saturday, September 7th
Friday, November 22nd
Saturday, November 23rd
Friday, November 29th
Saturday, November 30th
Click here for more details & to purchase your tickets ahead of time!