Baldwin Asylum Holiday House of Horrors Tonight – 12/14 at 7 PM
Home » Blog » Illinois's Best Weekend Events, IllinoisHauntedHouses.com News and Updates, Illinois Haunt News
December 14, 2019 By Wendy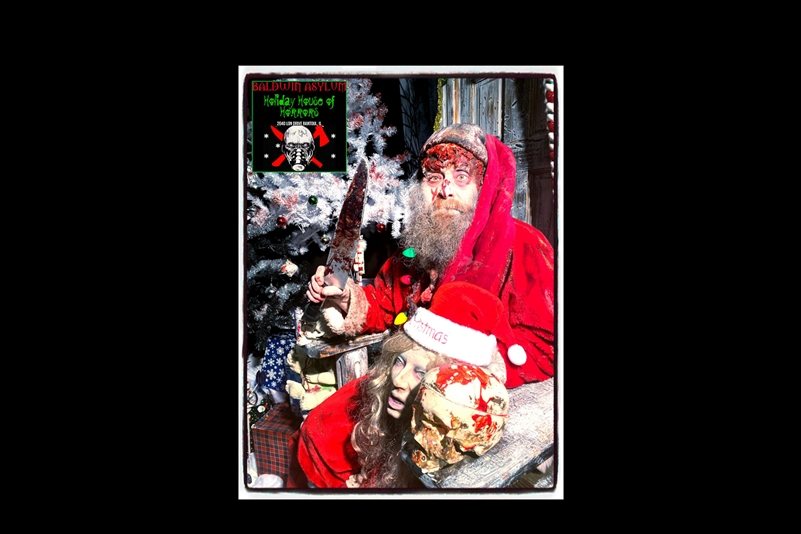 Photo by:
Baldwin Asylum Holiday House of Horrors
This holiday season is about to get real SCARY. Not only is it Friday the 13th weekend, but Baldwin Asylum is presenting its 2nd Annual 'House House of Horror.' The freaks and fiends are out to spook and bring you scares for the holiday season. The night also features photo opportunities with Scary Gary Claws and Killer Krampus.
The 2nd Annual 'Holiday House of Horror' runs December 7th, 13th & 14th, from 7 p.m. to 11 p.m. Tickets are available for purchase online. General admission is $15. Fast Pass is $25.