Shower Your Love with Tons of Terror at a Valentine's Day Haunted House Here in Illinois!
Home » Blog » Illinois's Best Weekend Events, Illinois Haunt News
January 19, 2017 By Chelsea T.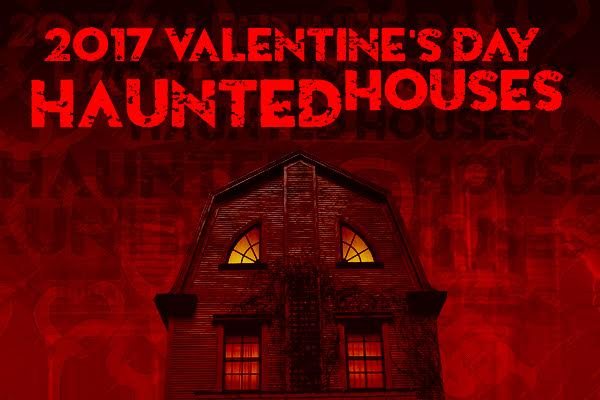 Valentine's Day is not too far away and couples are in the midst of coming up with fun date ideas for the holiday. Put a scary-good twist on your plans this year by taking your partner to a Valentine's Day Haunted House!
These haunts feature Valentine's Day themes with a terrifying twist and give thrill seekers the terror they've had an appetite for ever since the Halloween Season came to an end. Check out some of the haunts taking place here in Illinois this Valentine's Day and give your date a night they won't forget - no matter how hard they try!
Mend Your Broken Heart at Nightmares on Fairgrounds Road
811 West Peru St., Princeton, IL
Open: Feb. 10th & 11 | 7-9 PM
Valentine X at 13th Floor Haunted House
1940 George St. Melrose Park, IL
Open: Feb. 10th & 11th | 7-10 PM
Valentine's Massacre at The Massacre Haunted House
299 Montgomery Rd. Montgomery, IL
Open: Feb. 11th | 7-10 PM
Valentine's Day in Wonderland at Basement of the Dead
42 W. New York St. Aurora, IL
Open: Feb. 10th - 6-10 PM | Feb. 11th - 7-10 PM
Open Year Round:

Raven's Grin Inn
411 North Carroll St. Mount Carroll, IL
Is your Haunted Attraction hosting a Valentine's Day event? Email Chelsea@HauntedHouseMedia.com to get added to our list!