Check Out These Spooky Christmas Haunts That Are Taking Over Illinois this Holiday Season!
Home » Blog » Illinois's Best Weekend Events, Illinois Haunt News
December 9, 2015 By Chelsea T.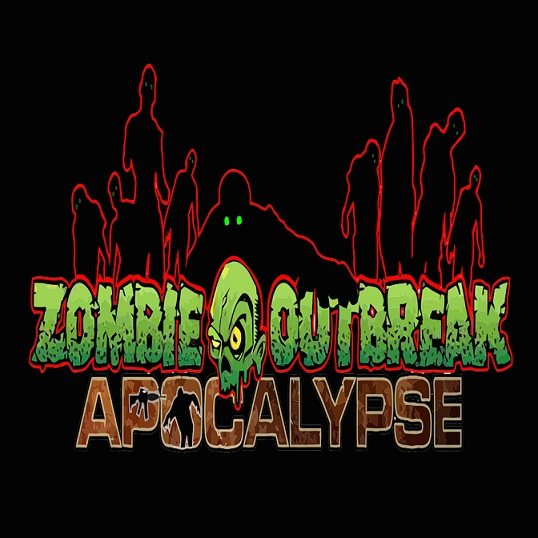 Zombie Outbreak Apocalypse: Zombie Laser Tag
Add some spooky fun into your Holiday celebrations by attending a Christmas Haunted House right here in Illinois! Although most haunts take place around the Halloween season, there are a bunch of places that have extended their displays for your viewing pleasure this December. At these haunts you can find scary Santas, the infamous Krampus, zombies and more!
Grab some friends and see if you're brave enough to make it all the way through! Whether you're a fan of zombies and laser tag or a house full of eerie Christmas creatures, there's sure to be a haunt that's perfect for you!
Zombie Outbreak Apocalypse
48 West New York Street, Aurora, IL 60506
630-896-2466
Friday, December 11th & Saturday, December 12th
Standard Mission: $24.99, VIP Mission: $49.99
Enjoy some entertaining Zombie Laser Tag for the holidays! Zombie Outbreak will feature a "Zombie Star Wars" theme and they're allowing guests to come dressed up as their favorite characters! The Standard Mission includes single SmartMag ammo and entrance into Fort Zoc. The VIP Mission includes unlimited SmartMag ammo, red-laser sight, access to special op section, locker access, a special gift and $10 same-night re-entry!
Factory of Fear Presents: Frightmare Before Christmas
5027 4th Ave. Moline, IL 61265
309-631-0558
Fridays, December 11th & 18th, Saturdays December 12th & 19th
General Admission: $15, VIP Admission: $20 (quicker entry)
Frightmare Before Christmas comes to you two weekends in December from 7 PM-Midnight. This horror filled holiday event features a haunted house with a Christmas theme! The haunt will be crawling with scary creatures including Twitch Klaus and his ghastly friends! Enjoy all the scares mixed with holiday lights! Click here for more info.
Massacre Haunted House Presents: Christmas Nightmare
299 Montgomery Road, Montgomery, IL 60538
708-320-FEAR
Friday, December 18th & Saturday, December 19th
Massacre & Fear Factory 3D: $25, Fast Pass to Both Haunts: $35
Brave this haunted house and all the risks that come with it! The haunt is completely revamped for the Holiday season and the ghastly horrors will be prowling in search of their latest victims and fresh screams! Over 100 actors will be in full makeup as you navigate through 60 rooms filled with gruesome scenes. Massacre & Fear Factory Admission include 3D glasses and the Fast Pass Admission includes 3D glasses and allows you to skip all the lines for faster entry. Click here to purchase tickets!

Macabre Haunt Presents: Nightmare After Christmas
882 Anita Ave. Antioch, IL 60002
847-395-4935
Saturday, December 26th & Sunday, December 27th
Admission: $20 Per Person ($5 off with donation of a non-perishable food item)
The naughty have come out to play! End Christmas by heading to this holiday haunt and find out if you're brave enough to make it through the entire thing! As you're enjoying the scares, you'll be helping out by donating a non-perishable food item for $5 off your admission!
Raven's Grin Inn
411 North Carroll Street, Mount Carroll, IL 61053
815-244-4746
Monday-Friday: 7 PM-Midnight, Saturdays & Sundays: 2-5 PM & 7 PM-Midnight
Admission: $15, children 9 & under: $13
The haunt at the Raven's Grin Inn is open all year round! A great place to get some spooks during any season of the year. This haunt has been featured on TV shows including "Wild Chicago," HGTV Extreme Homes" and Comedy Central's "Travel Sick." Click here to check out their website for more info.

D.O.A. Room Escape
1450 W. Fullerton Ave. Addison, IL 60101
Wednesdays, Thursdays & Fridays: 6-10 PM, Saturdays & Sundays: 12:30-10:00 PM
Admission: Pricing Varies By Day
Enjoy a "mentally intense night out" at this interactive room escape! This haunt is open a few nights a week all year round to allow scares during any month of the year. Work as a team with your friends to find the key to escape the room, you'll have one hour! Will you make it out? Click here for ticket pricing & other info.
Photo Gallery