Ghost Hunts USA to Host Overnight Tours at Haunted Ashmore Estates in 2018
Home » Blog » Paranormal Headlines, Real Haunted Places
October 25, 2017 By Chelsea T.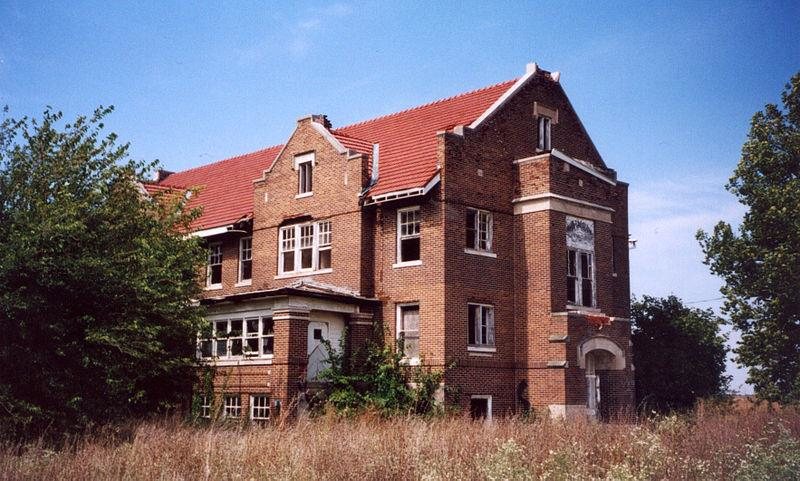 Photo by Michael Kleen via Wikimedia Commons
Photo by:
https://commons.wikimedia.org/wiki/File:Ashmore_Estates_Exterior.jpg
The historic Ashmore Estates first opened its doors in 1916 and operated as an almshouse that was once part of the Coles County Poor Farm. The almshouse was in operation until 1959 before it was purchased by Ashmore Estates to use as a private psychiatric center.
The psych center ceased operation in 1986 and stood abandoned for 20 years before opening as a commercial haunted house. The location is known for being truly haunted and is a paranormal hot spot in Illinois.
Ghost Hunts USA will be holding overnight tours at the site in 2018 for those brave enough to take on the spirits that lurk throughout! The events will begin at 9 PM and visitors will stay the night at Ashmore Estates until 9 AM.
Ghost Hunt will include the following:
Group Séances
Ghost Hunting Vigils
Structured Vigils
Ghost Hunt with experienced Ghost Hunting Team
Use of our equipment which includes, trigger objects and EMF Meters
Private time to explore this location and to undertake your very own private vigils
Unlimited refreshments available throughout the night including: Tea, Coffee, Hot Chocolate, Coca Cola, Diet Coke, and Bottled Water
Sleepover Event
Selection of snacks
Click here for more information & to purchase your Ghost Tour tickets today!