Strengthen Romance with Scare This Valentine's Day at a Wonderland Themed Haunted House
Home » Blog » Illinois's Best Weekend Events, Illinois Haunts: An In Depth Look, Illinois Haunt News
January 21, 2018 By Wendy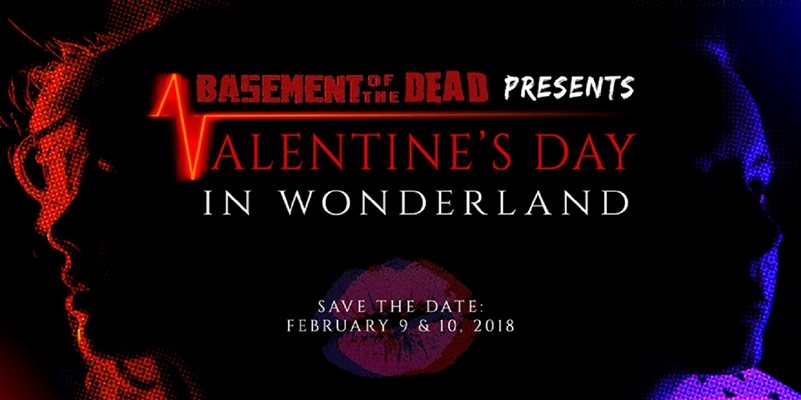 Basement of the Dead Presents "Valentine's Day in Wonderland."
Photo by:
Basement of the Dead.
For the third year, Basement of the Dead brings to you a new way to celebrate Valentine's Day with your sweetheart. Walk through a Wonderland themed haunted house where the Queen of Hearts is ready to greet you with a lighted rose as you walk through the deepest and darkest parts of the Basement. Keep close to your sweetheart this Valentine's Day holiday during this unique lights-out event.
"Valentine's Day in Wonderland" runs Friday, February 9th, from 7PM -10PM, and Saturday, February 10th, from 6PM – 10PM. General admission is $24.99 per person or $44.99 per person for VIP admission (front of line access).