'Wizard Outbreak' Presented by Basement of the Dead
Home » Blog » Illinois's Best Weekend Events, Illinois Haunt News
June 2, 2017 By Chelsea T.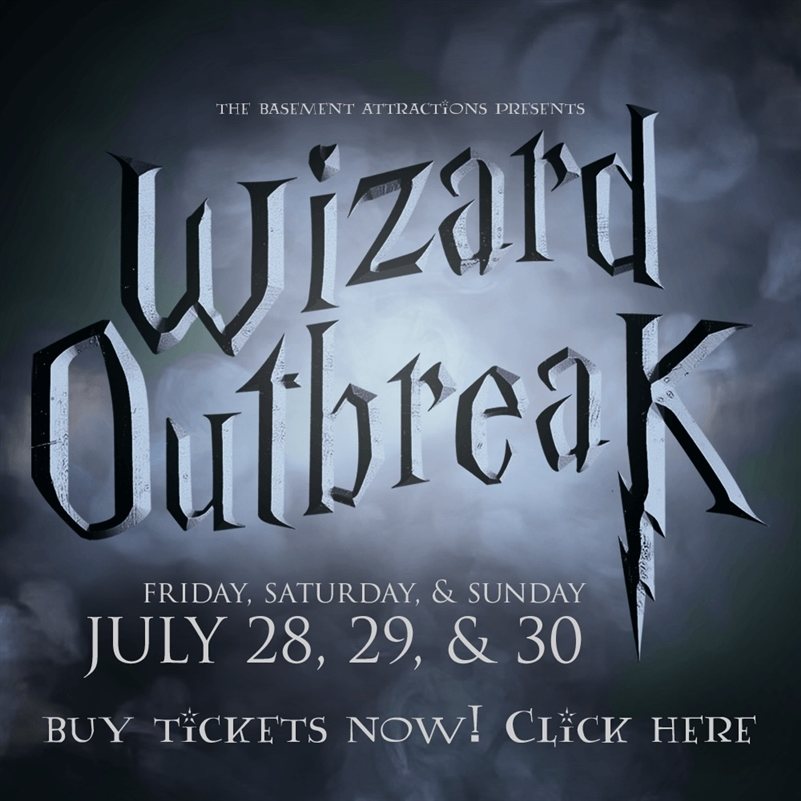 Photo by:
Basement of the Dead
Take on a "Hollywood-like experience" at Basement of the Dead in Aurora this July! Visitors will enjoy a unique adventure where they'll use laser wands to battle dark wizards and creatures while journeying through a magical dungeon known as The Basement.
Perfect for the Harry Potter fans out there, or those who enjoy some fantasy fun, Wizard Outbreak will also offer Wizard Duels, Face Painting and Photo Ops! Limited tickets are available for this three day event - so hurry and purchase yours today!

Wizard Outbreak Dates & Times:
Friday, July 28th: 7-10 PM
Saturday, July 29th: 6-10 PM
Sunday, July 30th: 11 AM-9 PM
Click here to purchase your tickets for this magical event!