Beloved Ashbury Halloween House Shut Down
Home » Blog » Illinois's Best Weekend Events, Illinois's Local Halloween Fun Guide, Halloween Headlines
October 6, 2015 By Kelly T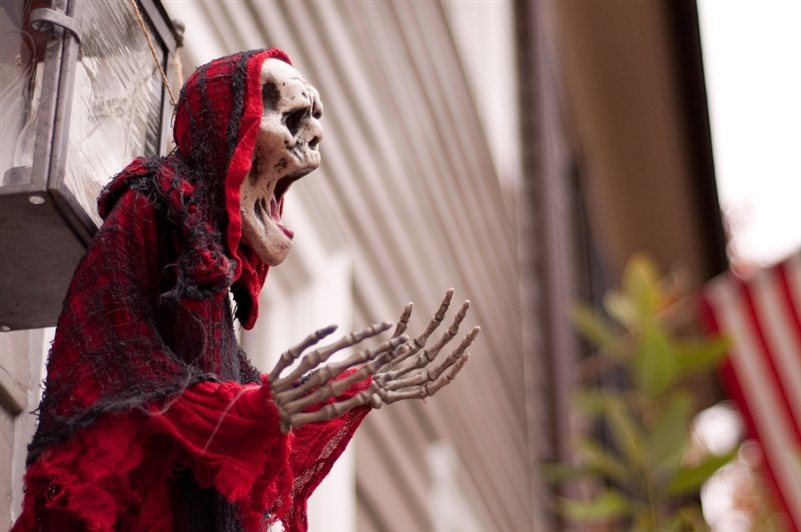 Photo by:
Christopher Connell via Flickr
New regulations have been put into order by the Ashbury Homeowners Association board of directors in response to neighborhood complaints of incessant noise and backed up traffic caused by a well-known local Halloween house.
The Halloween house, which in the past has gotten national attention, can no longer proceed with their extensive decorations and public displays.
According to the Chicago Tribune, "The rule limits a home's decorations to 50 percent of the yard, excluding lights, and restricts the display to 30 days before and after the holiday."
Nick Thomas, owner of the home on 1100 block of Conan Doyle Road in the Ashbury Neighborhood couldn't be more saddened by the rule.
The Chicago Tribune states that, "Thomas estimates about 8,000 people visited last year, He said he bought 600 bags of candy to distribute to visitors and collected money for a local charity."