Illinois Haunted Mazes & Haunted Corn Mazes
Action lovers, thrill seekers, and everyone down for a good scare are demanded to check out one of the Haunted mazes or Haunted Corn Mazes IllinoisHauntedHouses.com has lined up for you. Wander through the fields of a local farm, enjoy crisp fall air, and get lost in a field of fright. You never know what might await you around each corner, but one thing's for sure – you're the victim. It's a sure evening of fun that will get the blood pumping and your mind hoping you won't fall victim to the creatures of the night. Let the moon be your guide and your friends be your company on this adventure!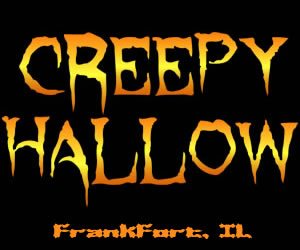 Located in Frankfort
Open today!
Terror Trails Haunted Cornfield & Woods: Take a hayride into the darkness of Creepy Hallow's Terror Trails... where you are dropped off at The Haunted Cornfield, and left to find your way out of the corn with the creatures of the night! Not knowing what is lurking through the cornstalks, will you Read More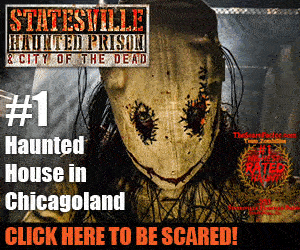 Located in Lockport
Open today!
The Prisoners have rioted, the guards have fled, a darkness has seized control of this Maximum Security Prison and our Warden has opened the gates for visitors. After the prisoners have processed "The Meat/Visitors", you will be forced to find your way through 23 maximum security cells and come eye Read More
The Prisoners have rioted, the guards have fled, a darkness has seized control of this Maximum Security Prison and our Warden has opened the gates for visitors. After the prisoners have processed "The Meat/Visitors", you will be forced to find your way through 23 maximum security cells and come eye to eye with over 100 criminals that were too evil to die. Statesville Haunted Prison. No...

Read More

Categories: Haunted Houses | Haunted Hay Rides | Zombie Hunts & Shootouts | Haunted Mazes / Haunted Corn Mazes | Halloween Festivals & Parades | Scream Parks | Other Events

Terror Trails Haunted Cornfield & Woods: Take a hayride into the darkness of Creepy Hallow's Terror Trails... where you are dropped off at The Haunted Cornfield, and left to find your way out of the corn with the creatures of the night! Not knowing what is lurking through the cornstalks, will you make it out alive? Zombie Paintball Hunt: You are seated on the Creepy Hallow...

Read More

Categories: Haunted Houses | Haunted Hay Rides | Zombie Hunts & Shootouts | Haunted Mazes / Haunted Corn Mazes | Spook Walks / Haunted Trails | Pumpkin Patches | Halloween Festivals & Parades | Escape Games | Scream Parks | Hay Rides (Kid Friendly) | Kids Parties | Mazes / Corn Mazes (Kid Friendly) | Other Events

A Hay Rack will pick you up in the parking lot, drop you off at the entrance of the Forest, if you make it through the haunted forest you will get back on the hay rack and safely brought back to the parking lot. Group Photo's will be taken before you leave the building so we can identify those bodies that never make it out. When you arrive at the Haunted Forest you will enter...

Read More

Categories: Haunted Houses | Haunted Hay Rides | Haunted Mazes / Haunted Corn Mazes | Spook Walks / Haunted Trails | Scream Parks